M. Gayle "Asali" Dickson, Reproduction of The Black Panther, August 19, 1972, 1972. Inkjet print, 17 x 11 inches. © 2021 Gayle Asali Dickson / Artists Rights Society (ARS), New York.
The Food Justice Poster Wall in Feast & Famine lifts up the subjects, the causes, the voices of people who do not have the luxury or privilege to ignore the imbalance of feast and famine.  Frequently, posters amplify the message and later become emblematic of historical moments. For example, the Black Panther newspaper used backpage posters to advertise The Free Breakfast for School Children Program.  Today, the public school free breakfast/ lunch program is based on the Black Panther initiative. This playlist is designed to sound like a cacophony to mirror the numerous issues displayed. Likewise, hopefully, it provides sonic enthusiasm to "keep going." The pursuit of justice is a marathon. 
Enjoy the curated sounds of Food Justice on our Spotify.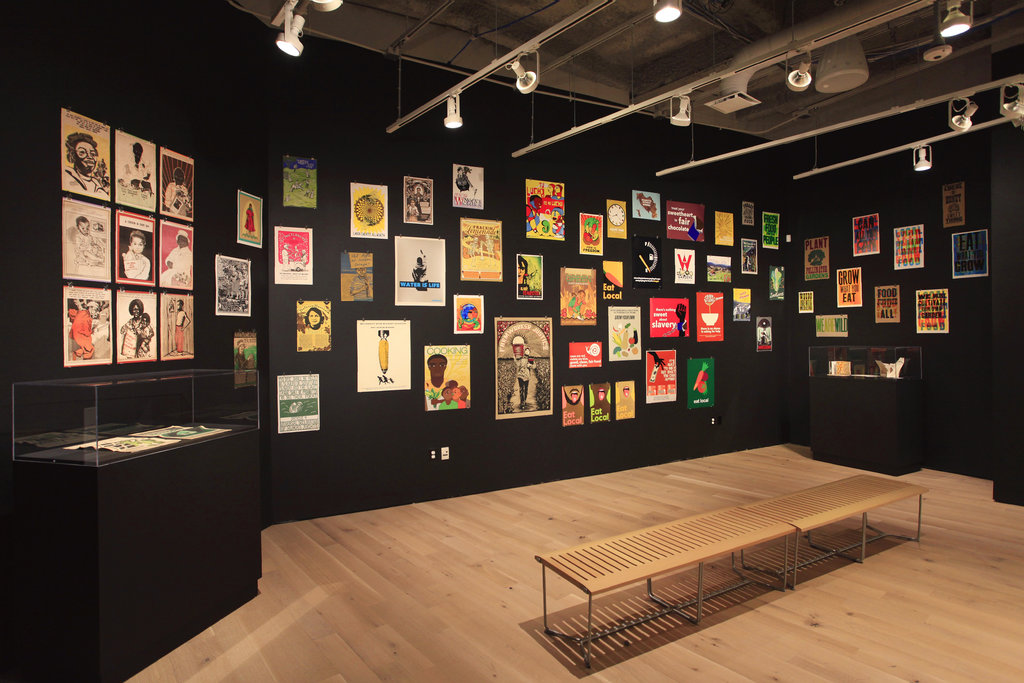 Installation Photograph: Arthur Paxton, 2019.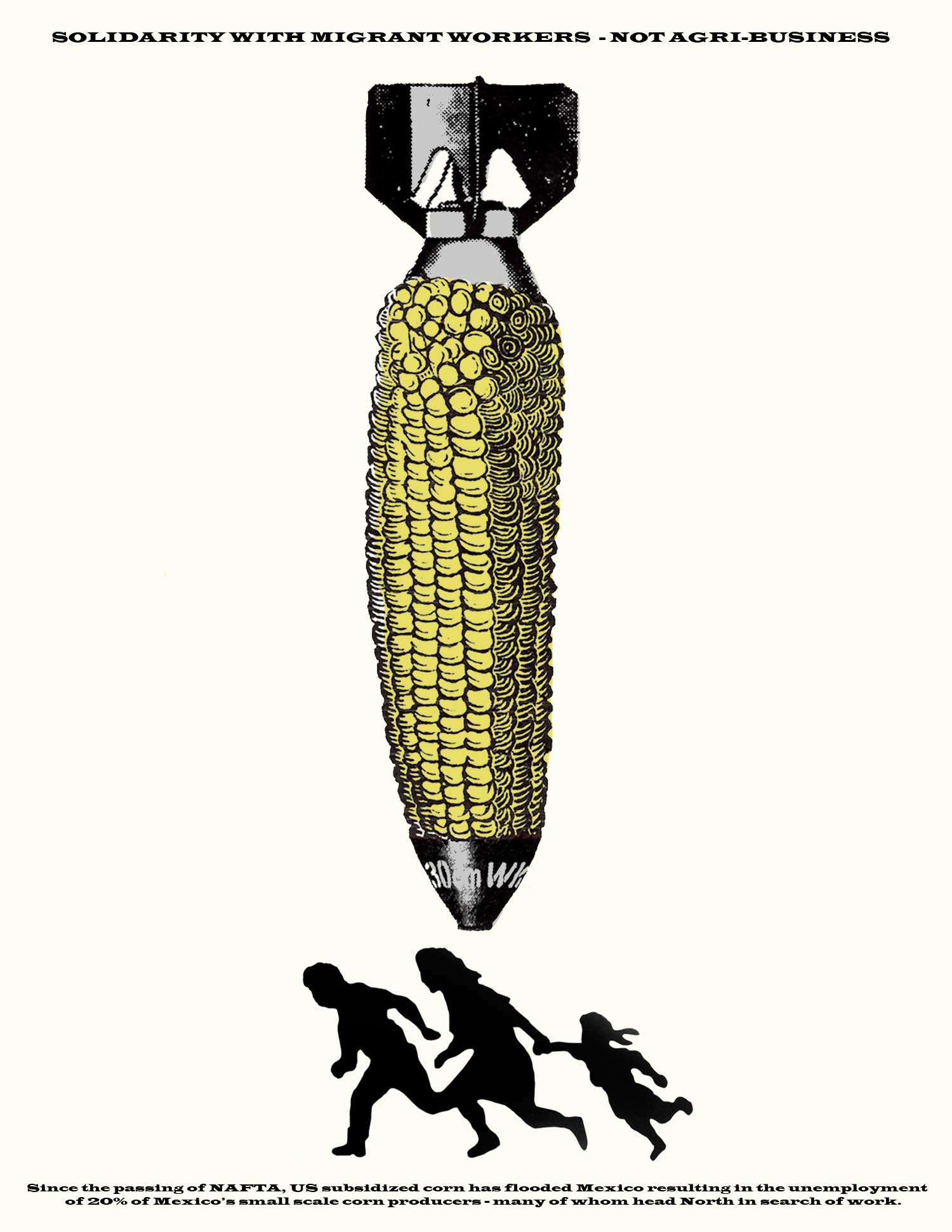 1. Nicolas Lampert, Solidarity with Migrant Workers, 2018. Screen print, 25 x 19 inches.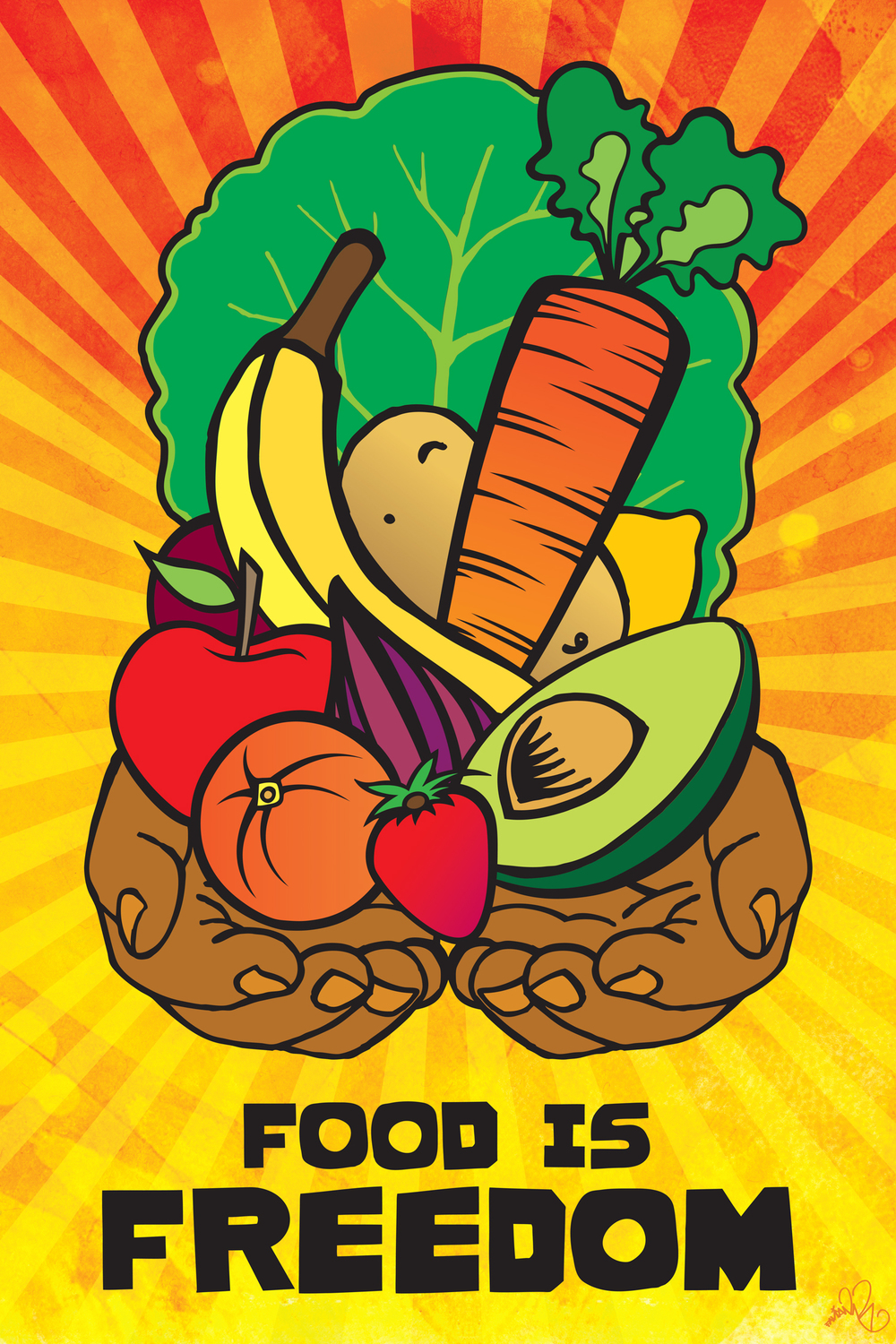 2. Favianna Rodriguez, Food is Freedom, 2015. Digital print, 17 1/2 x 12 inches.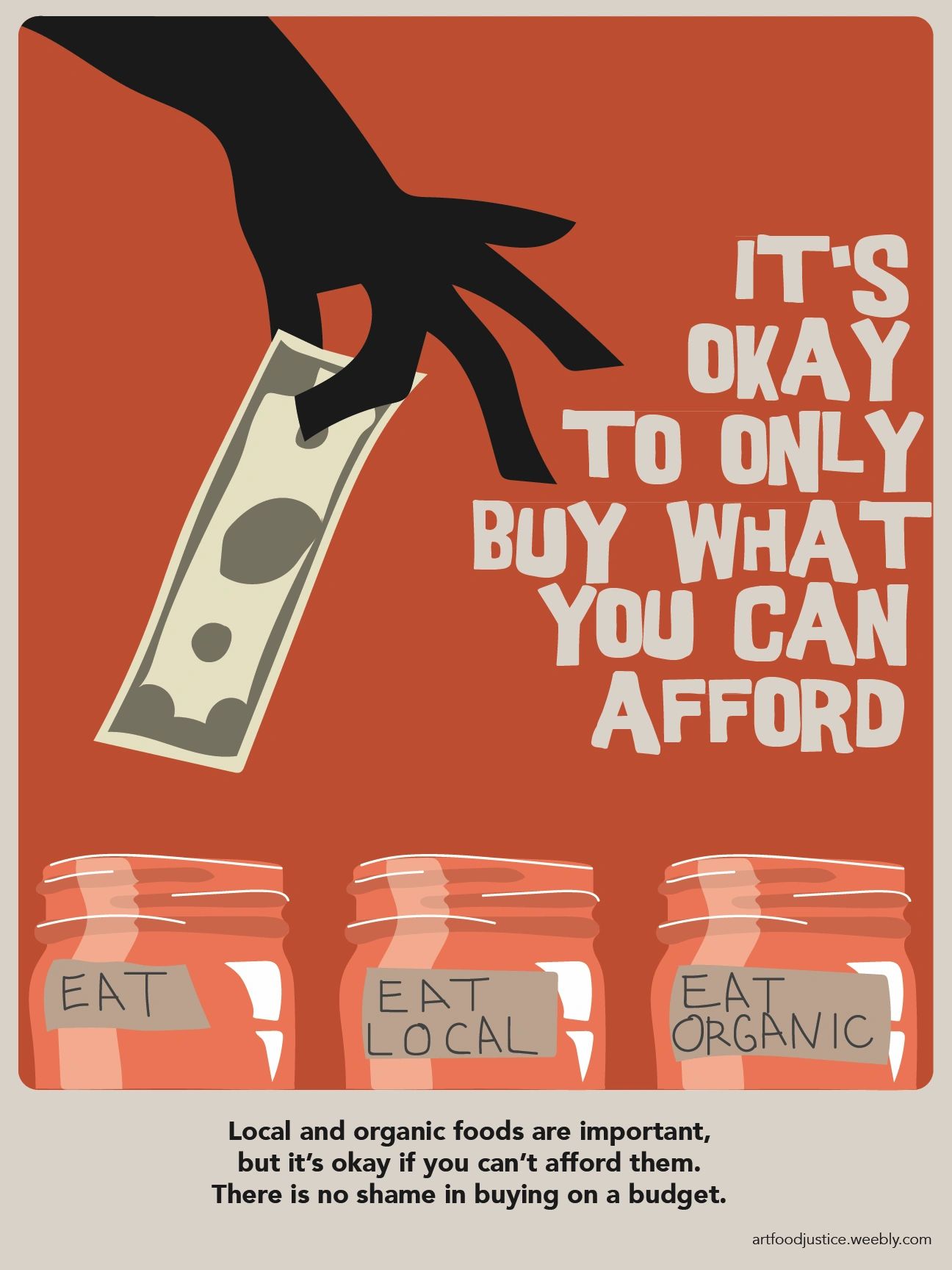 3. Ella Halpine, Buy What You Can Afford, 2018. Inkjet print, 24 x 18 inches.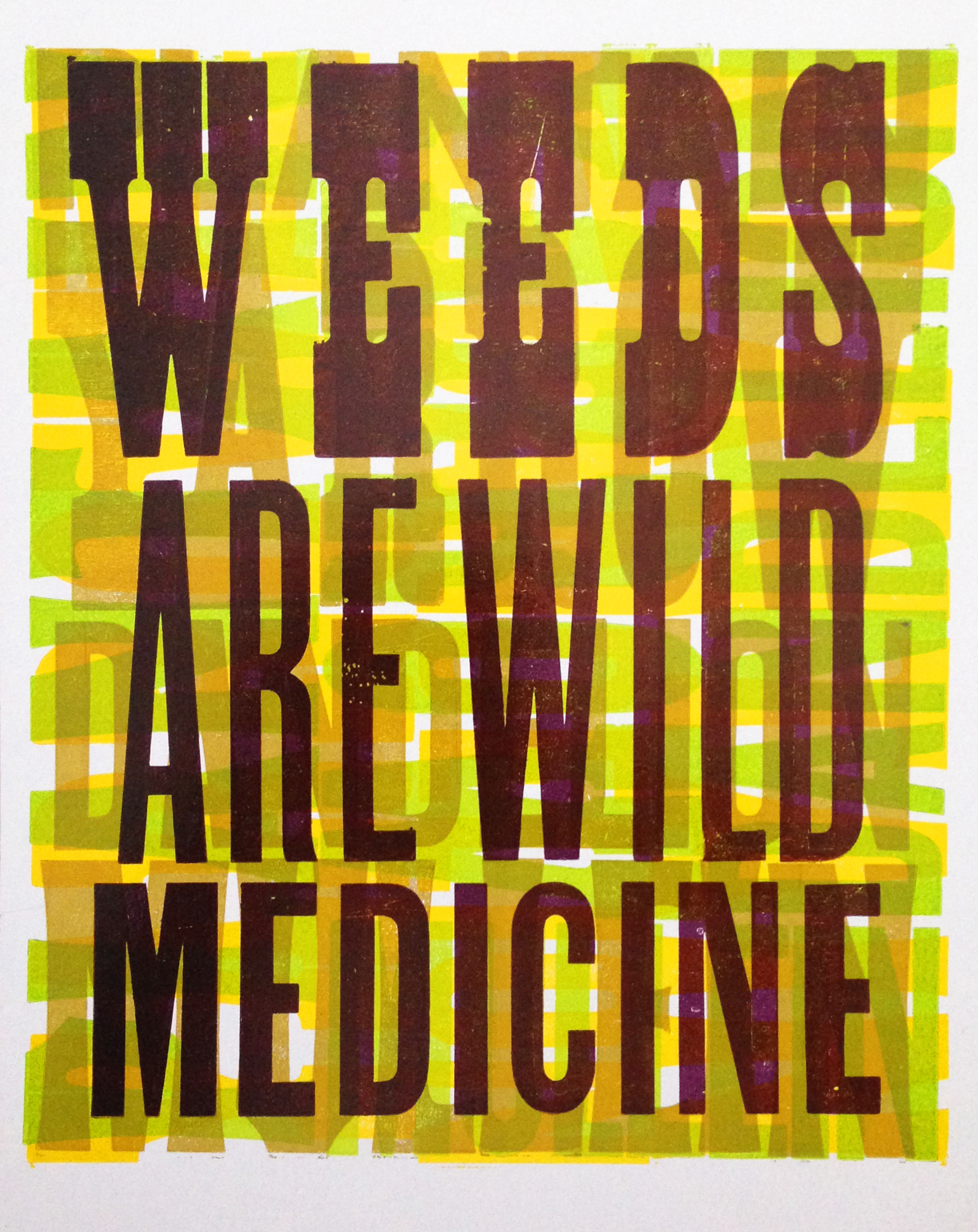 4. Mary Mortimer, Weeds Are Wild Medicine, 2016. Letterpress, 11 x 8.5 inches.