Newark based fashion designer Amanda Lalite provides six steps for a DIY upcycled scrunchie. This DIY is inspired by the art practice of the late Newark based artist Jerry Gant. Gant was a fixture on the local arts and culture scene for almost four decades.  His long list of accomplishments spans the literary, performing and visual arts with numerous performances, solo projects, and group exhibitions. Gant was a multi-disciplined visual fine artist, arts educator, mentor, and activist. Part of his practice included upcycling textiles and garments to transform fashion designs. Gant is the subject of our forthcoming exhibition Bulletproof Ambition: The Art of Jerry Gant. 
Materials:
Elastic Hair Tie
Round object (i.e small candle)
Liquid Stitch Glue (or Gorilla glue or Hot glue gun work as well)
Fabric scrap (can be from old clothing)
Ruler
Iron
Step 1: Stretch a hair tie around a small round object (like a candle).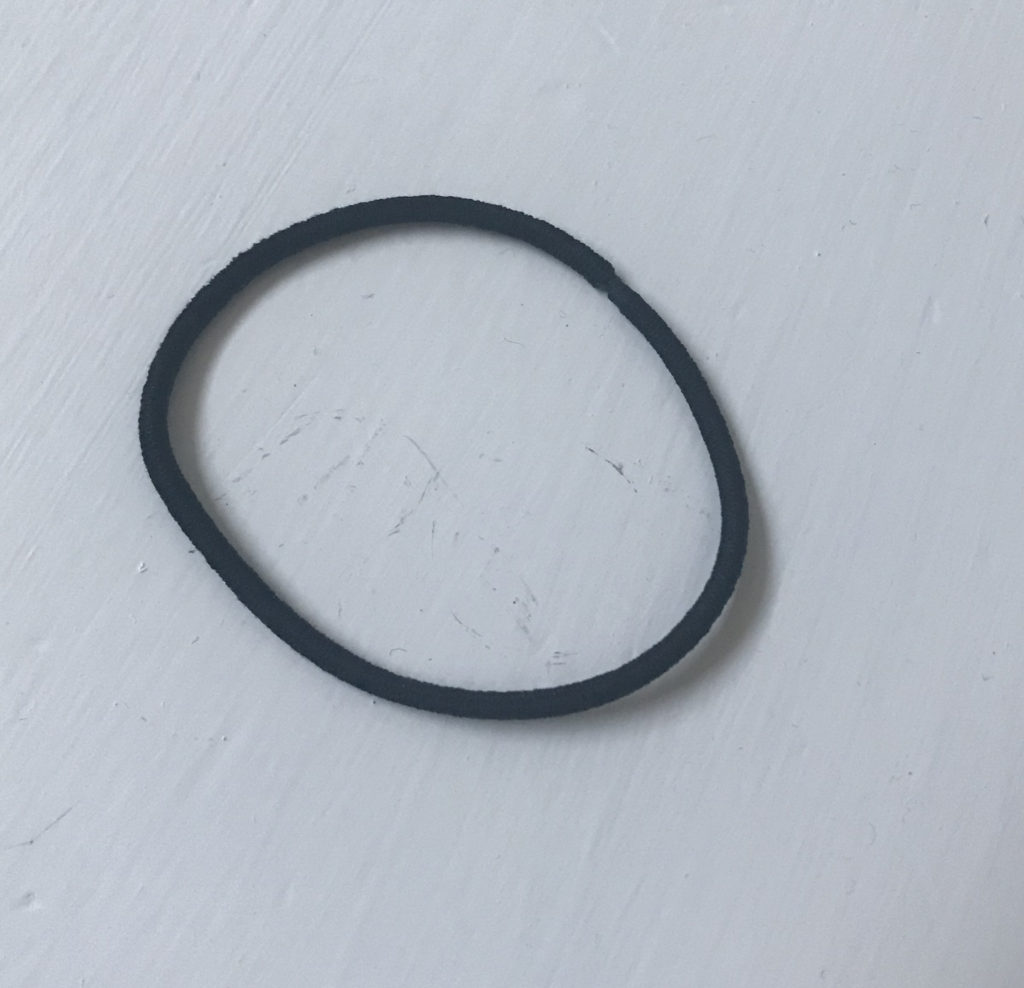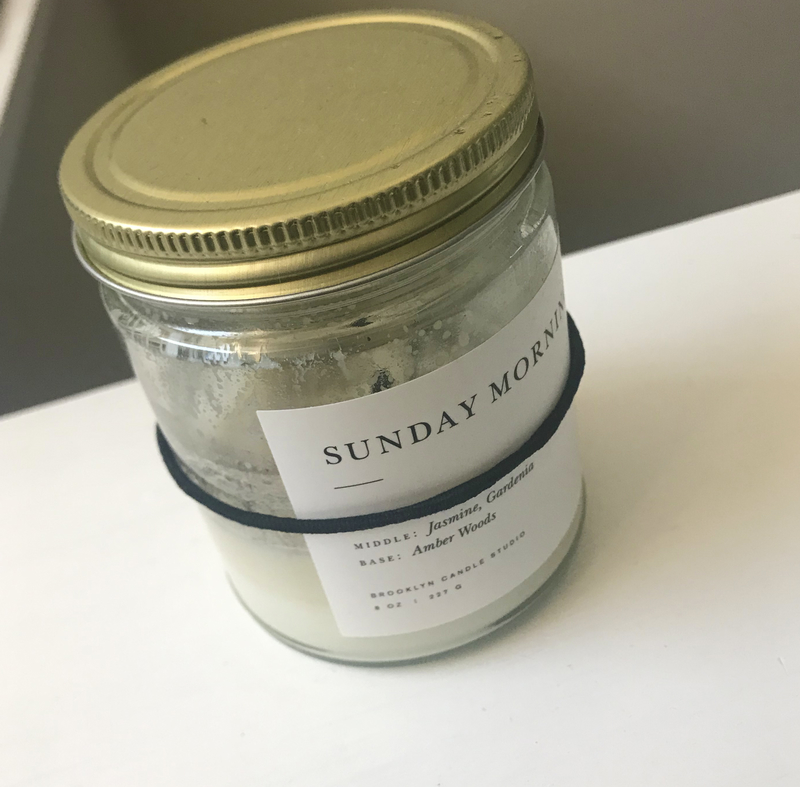 Step 2: Take an unwanted denim shirt and cut a 14 inch long x 4 inch wide piece of the denim shirt.
Step 3: Iron 1/4 inch fold on each long side of the fabric.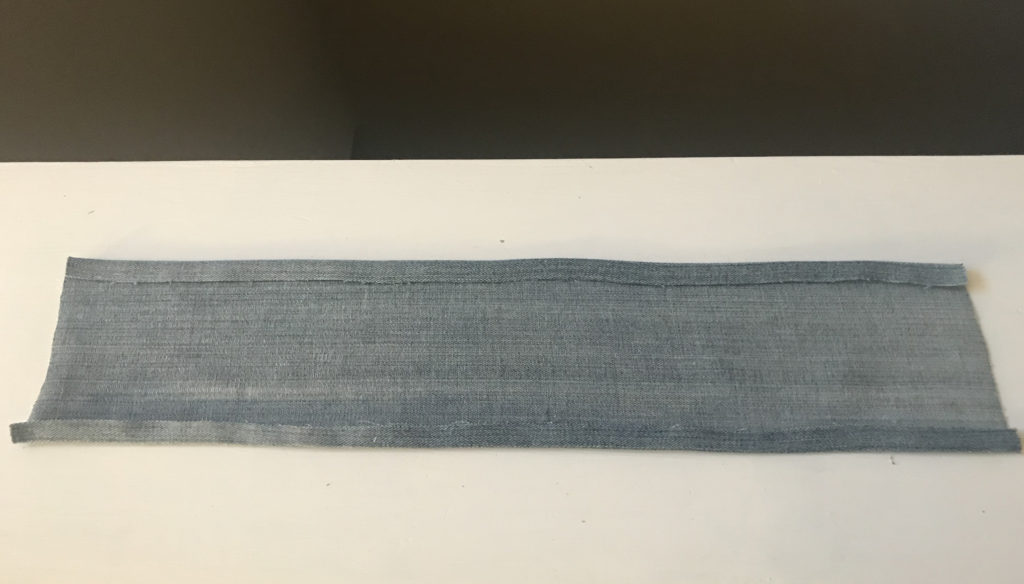 Step 4: Keeping the hair tie on the object, place the fabric in between the hair tie and the object.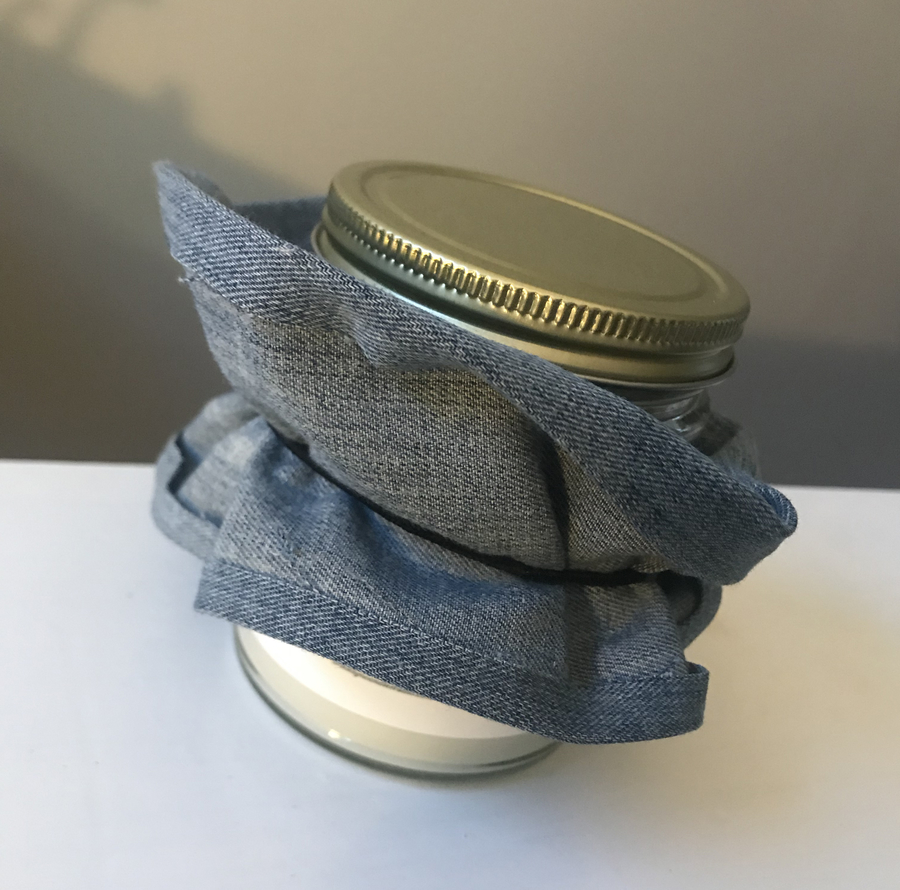 Step 5: Using the Liquid Stitch glue, place glue on the fabric fold, and stick the two folds together all around the fabric piece until sealed. Press down for a few seconds to ensure hold.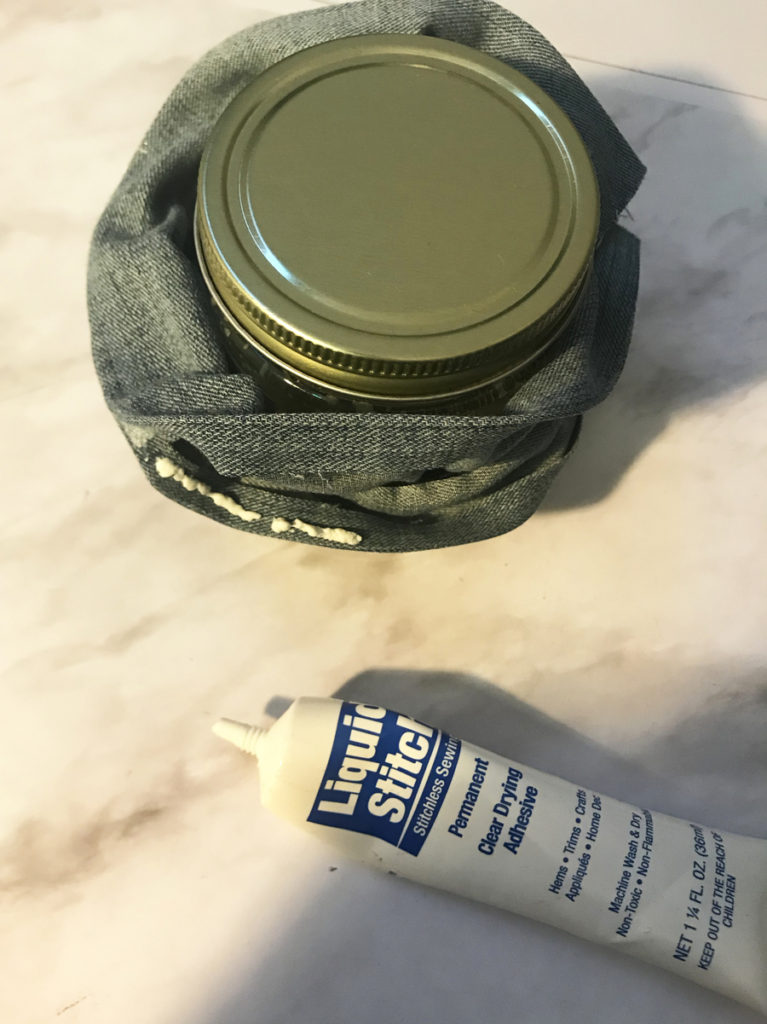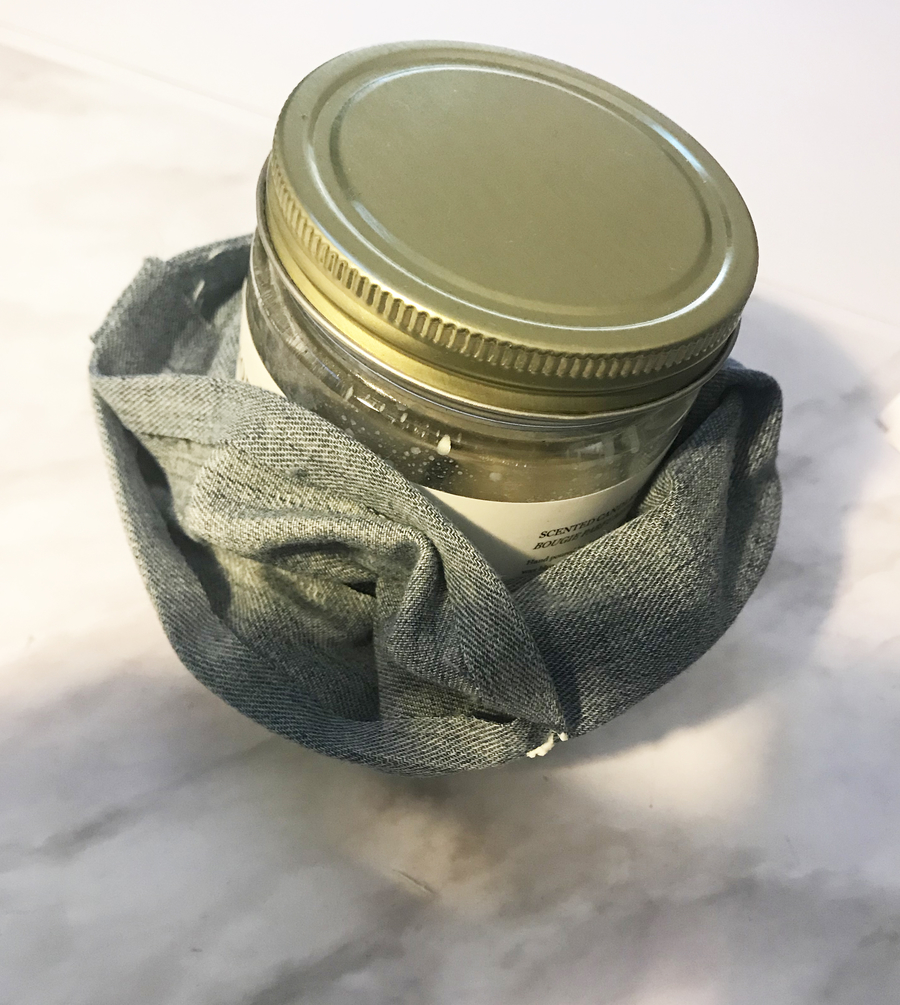 Step 6: Take the finished denim scrunchie off the object and you're ready to wear it!